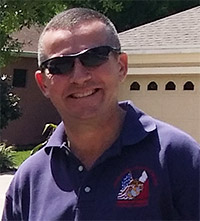 Thomas J. Repetti, Sr.
CONSTRUCTION/OPERATIONS MANAGEMENT
thomas.j.repetti@gmail.com
www.linkedin.com/in/thomasrepetti
18931 Maisons Drive • Lutz, FL • 33558

(c) 252-503-7996, (h) 813-949-4235
"
Over 20 years of construction operations, logistics, management, civil and architectural engineering experience, seeking to continue distinguished military career in the private sector."
E D U C A T I O N
Catholic University of America, Washington DC
Bachelor of Science, Architecture (Construction Management)
National Defense University Joint Forces Staff College
Joint Engineer Advanced Course, Advanced Joint Professional Military Education
Marine Corps University
Marine Corps Command and Staff College
Civil Engineer Corps Officers School
Environmental Compliance, Facility Management
US Army Corps of Engineers (USACE)
Construction Schedule Performance Management
A F F I L I A T I O N S
Society of American Military Engineers (SAME)
Veterans of Foreign Wars (VFW)
Military Officers Assoc of America (MOAA)
Knights of Columbus
National Corvette Owners Association
MILITARY ACHIEVEMENTS
US Top Secret Clearance (SCI eligible)
Bronze Star Medal
Defense Meritorious Service Medal
Meritorious Service Medal (4 times)
Navy Commendation Medal (twice)
Joint Commendation Medal
Navy Achievement Medal
Retired Lieutenant Colonel
E X P E R I E N C E
• Comprehensive understanding of Military Planning across the levels of warfare. Subject matter expert in the Global Force Management process and the role it plays at the tactical, operational and strategic level.
Extensive Construction Management and Operations Experience with sites, infrastructure, roads, bridges, airports, schools, medical facilities, and other commercial, industrial, residential, and governmental projects.
Project Size ranges from <$500k to >$1B.
All aspects of Construction Operations, including planning, design, analysis, estimating, bidding, vetting, contract administration, scheduling, supervision, compliance, inspection, completion, and hand-off.
Logistics Management of personnel, contractors, equipment, regulatory bodies, local residents, materials staging, and deployment.
Personnel Management including oversite of large and small work forces, in-house labor, contractors, subcontractors, consultants, security, safety, and risk mitigation.
Facilities Management involving planning, budgeting, maintenance, support, expansion, renovation, and overall administration.
SELECTED ACCOMPLISHMENTS
Coordinated the largest deployment and redeployment of US Marine forces since World War II with US Central Command.
Performed site location, analysis, planning, scheduling, coordination, and supervised all phases of construction of living, maintenance and industrial facilities (250 to 50,000 occupants) at challenging locations throughout the Middle East and Asia.
Surveyed and designed 140-acre secure equipment staging facility with environmentally compliant equipment and maintenance areas to support US Customs inspections for US Central Command.
Assessed, surveyed, monitored, and maintained 8,500-mile road network for military convoys operating in western Iraq province (~size of North Carolina).
Surveyed, designed, and built paved road (~130,000 cu yd cut and fill) through environmentally sensitive North Carolina wetlands. Mitigated wetland loss and provided safer route and secure transport.
Served as City Manager for the largest US base on Okinawa, Japan. Interacted with local contractors, Chamber of Commerce, town mayors' offices, fire departments and law enforcement. Served as owner's representative (US Government) for new construction, which supported relocation of ~1500 military personnel required residential and commercial construction ($1.2-$3.5 million per structure) and the demolition of legacy buildings to conduct this initiative.
Additional projects ranging from airstrips, medical facilities, warehousing, and schools to multi-dwelling housing, stores, offices, and a log cabin.
References available upon request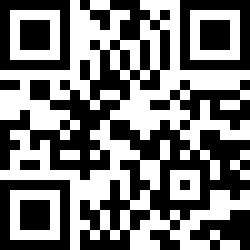 www.tomrepetti.com